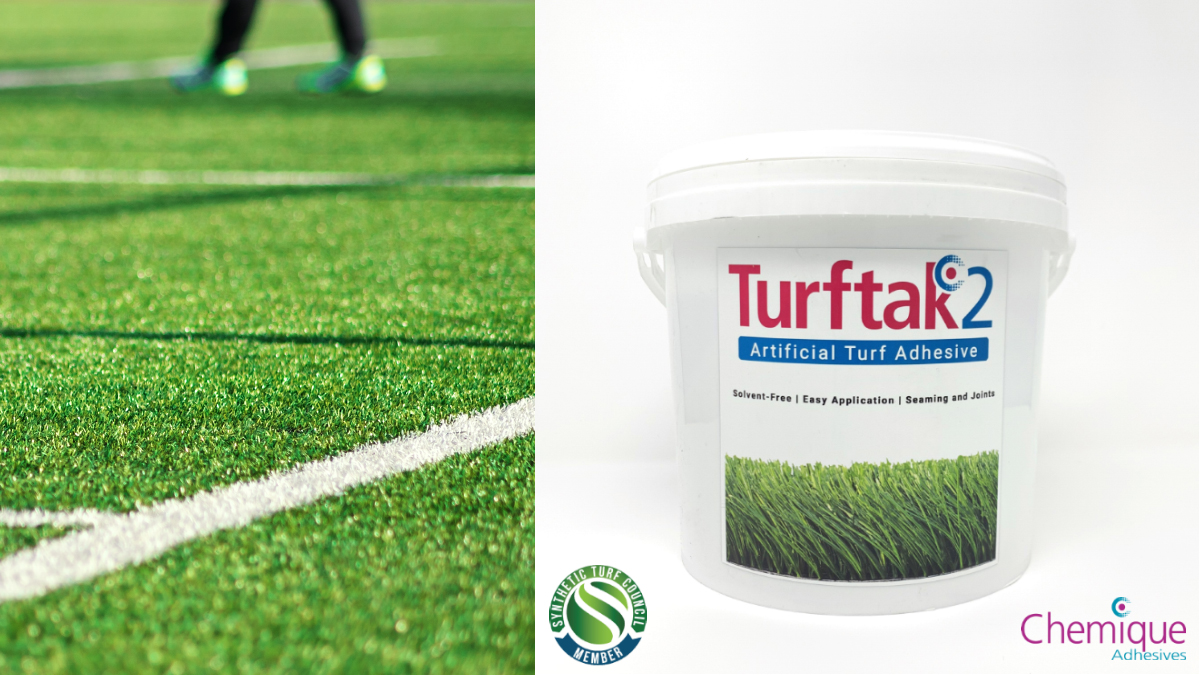 Turftak is a solvent-free, synthetic turf adhesive range developed with commercial, professional, and residential turf installers in mind. In keeping with Chemique's core values, these performance-grade adhesives are environmentally friendly and safe to use the most sensitive of environments including school playgrounds, and indoor sporting arenas. Turftak synthetic turf adhesives are completely void of harmful Isocyanate, and Volatile Organic Compounds know simply as VOCs!
Chemique's new Truftak range consist of several different adhesives including:

Turftak1: an easy to use single component, moisture-cure polyurethane adhesive that's low foaming and requires no mixing to use.

Turftak2: a two-part polyurethane adhesive in convenient self-contained mixing pails. Turftak2 delivers maximum control over the bonding process and is perfect for installations in a wide range of weather conditions.

Turftak-SMP: A one-component moisture cure SMP adhesive that bonds to wet surfaces and is UV stable. Turftak-SMP works with Chemique's new GA3 adhesive systems as an low-waste solution, and eliminates the need for troweling adhesive all day on your knees.
These newly launched artificial turf adhesives offers extremely high bond strength, remains permanently flexible, and increases control without sacrificing ease of application. They are fast setting adhesives, that bond to all types of turf and underlayments and are moisture and shockproof giving a natural feel and response to foot traffic.
For more product information, to request a sample, or place your order for Turftak, call our USA offices: +1 (770) 451-2904 or CONTACT US HERE.