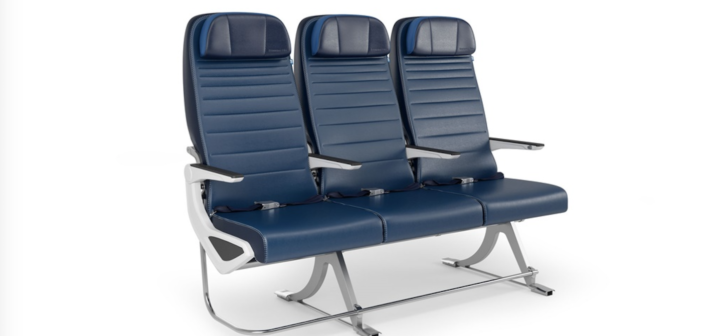 The new Aspire economy seat for wide-body aircraft has entered service on a United Airlines Boeing 777-200, marking the first in a 55 ship-set retrofit program for the Rockwell Collins seats.
According to Rockwell Collins, the Aspire model features a patented comfort system with an 'advanced kinematic mechanism' that can be configured to fit an airline's specific brand, cabin or passenger experience requirements and cradles the passenger during recline while preserving maximum living space thanks to a proprietary seat frame and leg structure.
Chemique's Aerotak is a new range of adhesives developed specifically for the aircraft interiors industry. The range includes both flammable and non-flammable formulations suitable for style pad manufacturing and provide convenient, versatile and easy to use options for bonding combinations of fabric, leather, foam, e-leather and scrim materials into style pads, utilizing a hot press stamping method. To learn more about Aerotak and other adhesive options we have available, click here.
For the full story from Aircraft Interiors International, click here.