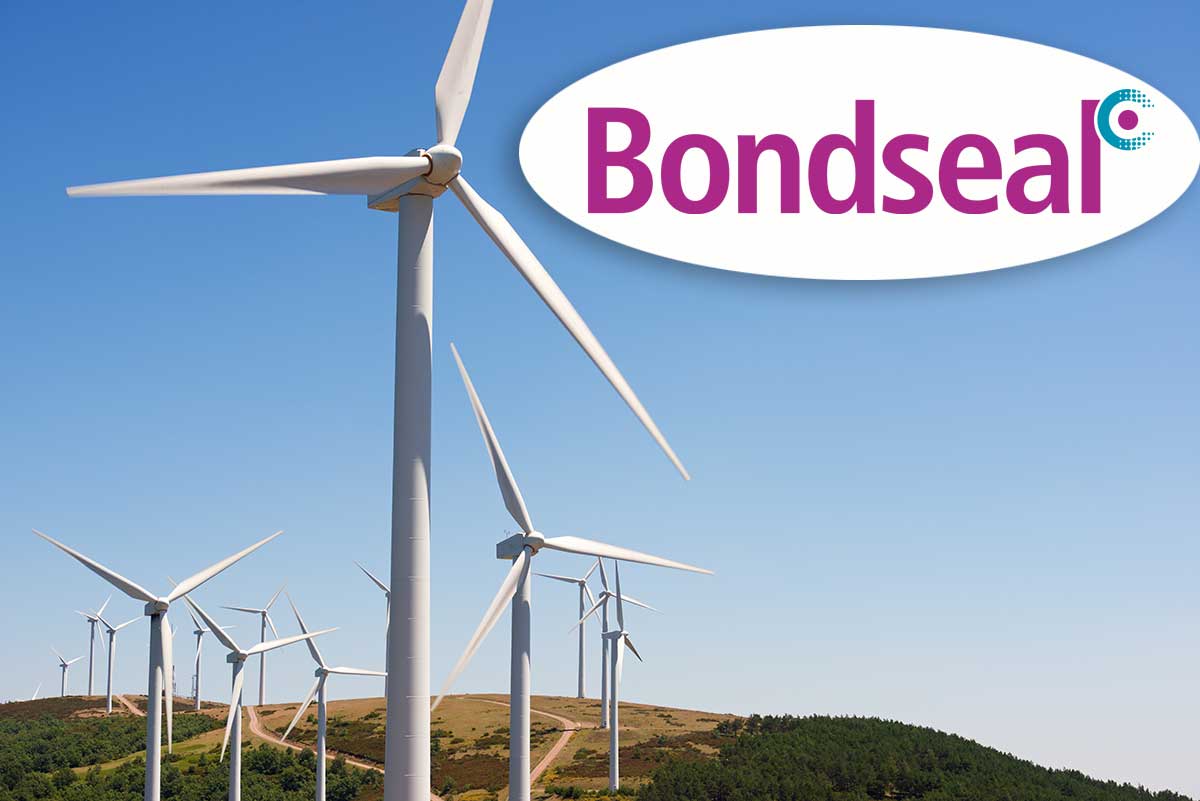 KENNESAW, GA (August 30, 2018) – Known for their innovations in solvent-free bonding solutions, Chemique Adhesives has announced a new two-component methacrylate adhesive, known as Bondseal 9402, offering superior bond strength, production efficiencies, and ease of application in composite and structural assemblies.
The newest addition to Chemique's adhesive range will be making its opening debut at this year's Composites and Advanced Materials Expo being held at the Kay Bailey Hutchison Convention Center located in Dallas, Texas this October.
"For years manufacturers have been requesting a methacrylate adhesive that offers low odor and low shrinkage qualities without affecting the high performance expected from a Bondseal product. Particularly, an adhesive that not only bonds to a variety of metals, thermosets, thermoplastics, and composite assemblies, but also offers increased control over the production process without sacrificing strength and high impact resistance. We are elated to finally introduce a product to meet these strict requirements," said Mark Waring, North American Technical Sales Manager for Chemique Adhesives.

The Bondseal adhesive range includes a variety of high end technical adhesives with structural bonding properties. An extremely high bond strength allows the product to be used in place of mechanical fixers while offering superior performance when bonding metal and thermoplastic substrates. The wide range of technical adhesives feature clear polyurethane adhesives, flammable and non-flammable aerosols, in addition to a new generation of polyurethanes and methacrylate adhesives, which are viable alternatives to more hazardous products traditionally used.
Resembling its companions in Bondseal product range, Bondseal 9402 solves the complex problem of being able to bond a variety of advanced materials without the need for surface primers or conditioners. Typical applications include glass reinforced plastic panels, GRP for short, often used in the marine industry as well as metal fasteners to molded composite parts, metal to plastic molded parts and automotive carbon fiber body panels.
About Chemique
Chemique Adhesives, Inc., is a pioneer in the development of solvent-free polyurethane, water- based adhesives and adhesive application equipment. It has fast become the first-choice supplier for a diverse range of industries requiring specialist products.
Working closely with customers and clients, Chemique's experienced chemists and engineers provide new and innovative solutions to their adhesive and adhesive application needs. With a wide array of products Chemique is able to offer its solutions to a diverse range of industries, including transportation, foam conversion, raised access flooring, architectural panels, portable buildings, furniture and many others.
With operations across North America and Europe, Chemique specializes in the development of custom bonding solutions for customers worldwide.
For more information, visit www.chemiqueadhesives.com.