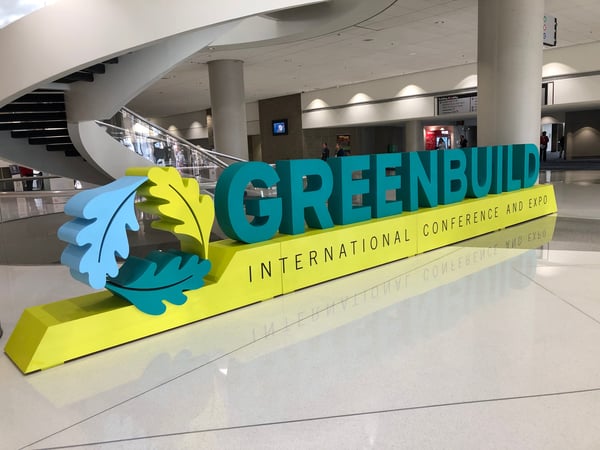 The month of November was both inventive and exciting for us here at Chemique Adhesives. After a successful Greenbuild show, the company is proud to announce the introduction of our new GA3 Adhesive System and Turftak products that those of you who attended will have seen demonstrated at our booth!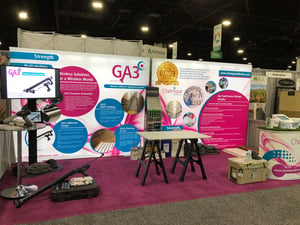 The Wednesday and Thursday of the show was a great opportunity for us to meet new faces and Businesses as well as a good chance for attendees to get a glimpse of the GA3 adhesive system in action.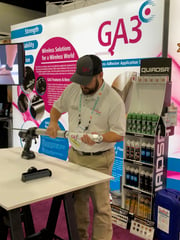 Both the GA3i and GA3ii were on display next to our extensive range of other products at our booth and we were really pleased with the feedback and questions from you all regarding the product. Many of our visitors loved that the GA3-SMP adhesive was an extremely low-waste solution that is completely free of solvents, harmful isocyanates, and void of volatile organic compounds - commonly referred to as VOCs. Simply put, GA3-SMP is an affordable, performance grade adhesive that can be used both indoors and outdoors. When paired with the GA3 rake applicator, users are able to apply the optimal amount of adhesive needed for their specific job, or finely tune the system to their individual needs.
If you weren't able to catch us at Greenbuild, watch the product demonstration video below to see the GA3 adhesive system in action!
We firmly believe that the GA3 Adhesive application system is going to be revolutionary for the adhesive market in terms of wastage and efficiency. With variable speed control, automatic adhesive flow cut-off and completely recyclable waste product – The GA3 system will help you to work smarter rather than harder!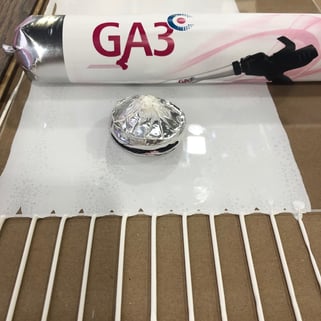 For further inquiry on the GA3 Adhesive System or any of our other great products, please Contact US to get in touch or to receive our latest product literature.