The nation's top supplier of trailers, Wabash National Corporation, is renewing its trailer and truck body design using advanced composite panels to add strength, increase thermal efficiency and save weight, company executives said.
Two semitrailers and one truck body from Wabash were exhibited at the annual meeting and exposition of the Technology & Maintenance Council, a division of American Trucking Associations.
Wabash President Brent Yeagy told Transport Topics that the company is trying to move past just simple features and applications "to really understand how we can dramatically change the form and function of a trailer."
Robert Lane, vice president of engineering at Wabash, said there was no metal inside the roof, nose, walls or floor of one of its molded composite reefer trailers on display, yet the trailer has a 24,000-pound floor rating. The standard reefer floor is rated at 16,000 pounds.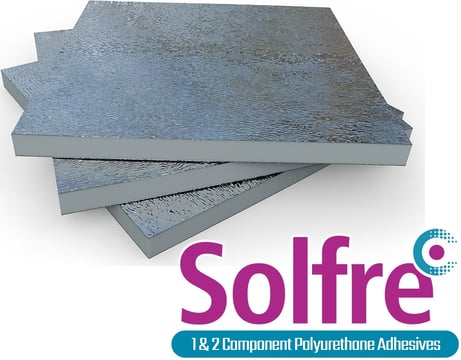 Our Solfre line of adhesives was formulated specifically for use in the manufacturing of composite panels, where a structural permanent bond is required. Available in both one and two component formulas, Solfre offers excellent chemical and moisture resistance. Being solvent free, this range of adhesives overcomes the problem of trapped solvent and consequent delamination. Click here to learn more about Solfre's uses and benefits.
For the full story from Transport Topics, click here.