Last week, the world watched in awe as the SpaceX Falcon Heavy was successfully launched.
SpaceX says the Falcon Heavy, the first of its kind for SpaceX, is the most powerful rocket in the world today. Only the Saturn V moon rocket, last flown in 1973, delivered more payload to orbit.
While the launch was exciting to even the most casual observers, companies with a stake in the success of high-performance composite applications were likely more intrigued. The interstage, which connects the upper and lower stages of the rockets, is a composite structure with an aluminum honeycomb core and carbon fiber face sheets.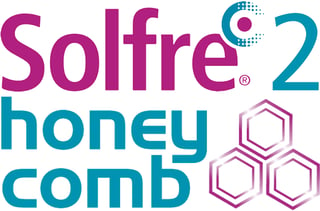 Chemique's Solfre2 Honeycomb adhesive is specifically designed for this type of application. Solfre2 Honeycomb is an extension of the Solfre2 family and has been specially formulated for manufacturing honeycomb panels and composite products. Its unique rheology allows the adhesive to form a wicking effect on the wall of the honeycomb core, therefore increasing the surface area bond contact.
For the full story from Composites Manufacturing, click here.