---
HFMSE 2017 - Georgia World Congress Center (Atlanta, GA)
Last month, we had the opportunity to exhibit at the Home Furnishings Manufacturing Solutions Expo in Atlanta. Focused around showcasing supplies, machinery, fabrics, and more, this show was designed to bring together suppliers offering the latest solutions to the manufacturers and importers of home furnishings. At the show, we did live demonstrations featuring our ProAqua water-based adhesives, which are specifically designed for foam fabrication, office seating, upholstery, and bedding.
In addition, we offered all visitors to the Chemique Adhesives booth the opportunity to sign up for a free prize raffle for a chance to win an Apple Watch or one of 5 Chemique Yeti cups. Without further ado, here are our winners: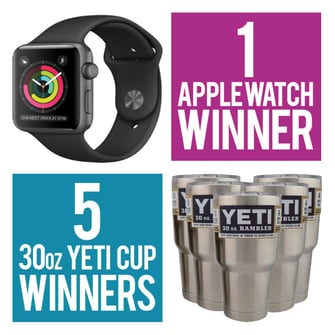 Grand Prize Winner - Apple Watch:
Randall Rose
Runner-Up Prize Winners - Chemique 30oz. Yeti Cup:
Glenn Schick
Scott Jorbel
Cindy Levi
Brennan Schepers
Jake Jackson
Congratulations! If you are one of our lucky winners, we will be reaching out to you over the next few days via email.
Thanks again to everyone who stopped by our HFMSE booth. Additionally, we'd also like to take this opportunity to invite everyone to visit us at CAMX 2017 at the Orange County Convention Center in Orlando, FL from September 12-14. For more details, please visit http://www.thecamx.org/.